Thurston Moore, Tom Surgal, & William Winant; Ken Vandermark 5
Rodef Shalom Temple, Pittsburgh, PA
21 June 1997
posted: 29 June, 2021 00:50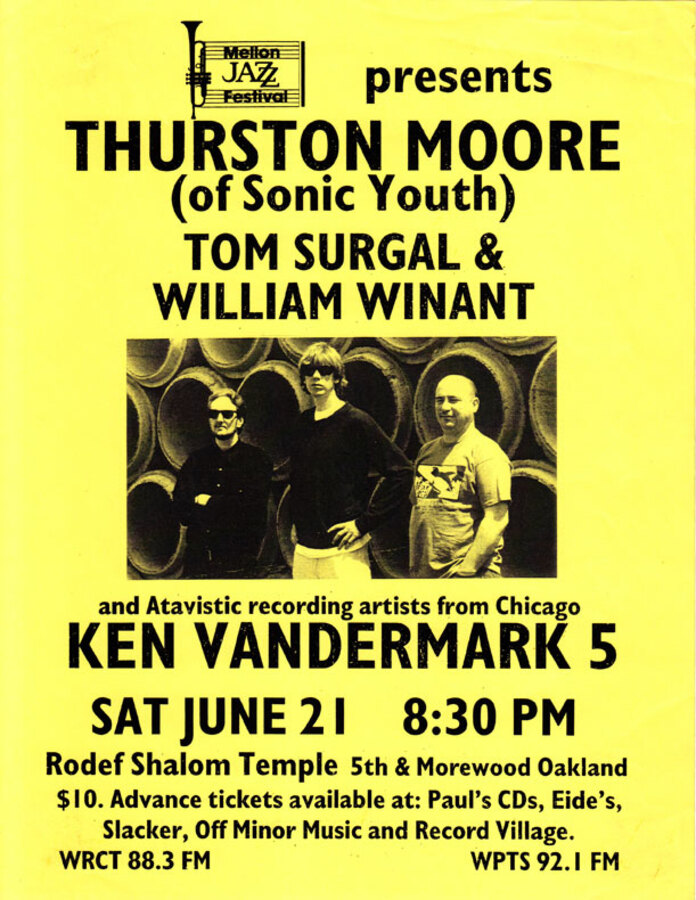 Download as PDF
Part of the Mellon Jazz Festival, which used to have one or two interesting avant-leaning concerts in an otherwise bland programme. I missed Cecil Taylor, and Anthony Braxton, and I'm not sure why I did.
Not a lot is coming to my mind about this except that the Rodef Shalom Temple was a really lovely venue, and as a gentile I have actually been inside temples very few times in my life. Thurston Moore with two percussionists is an interesting lineup and I remember it being very bombastic, and more ragged than the Vandermark 5 who opened up. In retrospect I'm really lucky to have been able to see music like this.
If you have any information to add about this archival item, feel free to get in touch.