Pelt, Meisha, Land
The Mr. Roboto Project, Pittsburgh, PA
07 July 2000
posted: 17 June, 2021 11:11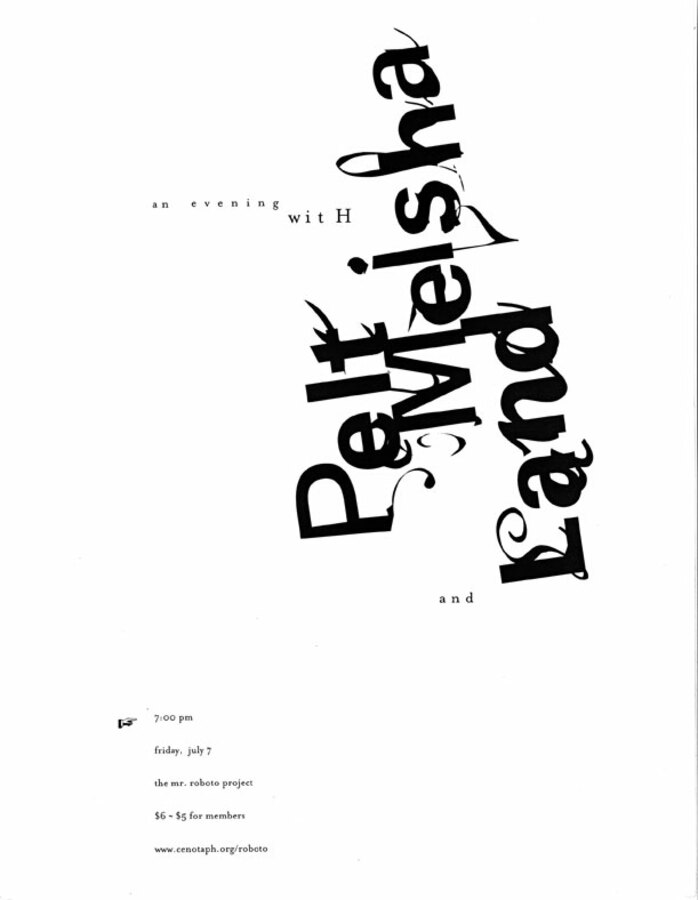 Download as PDF
I organised this show for Pelt, a fairly unusual type of artist for the Mr. Roboto Project. At the time I was fanatic about the Pelt CDs on VHF (and still am) so having them play in Pittsburgh, with my own band and my friends opening up, was a thrill. A designer friend named Steve Cypher contributed this beautiful design, which was printed on a mustard-coloured paper. Can't remember much about our sets. We vaguely planned to go visit my father the next day to listen to 78s with him (Jack Rose was very interested) but I guess they ran out of time. I stayed in touch with them and later played with Spiral Joy Band at two shows, and recorded a collaborative CD.
Footage of this has turned up on YouTube.
If you have any information to add about this archival item, feel free to get in touch.