Showing items tagged with 'stevenson theater':
11 October 2015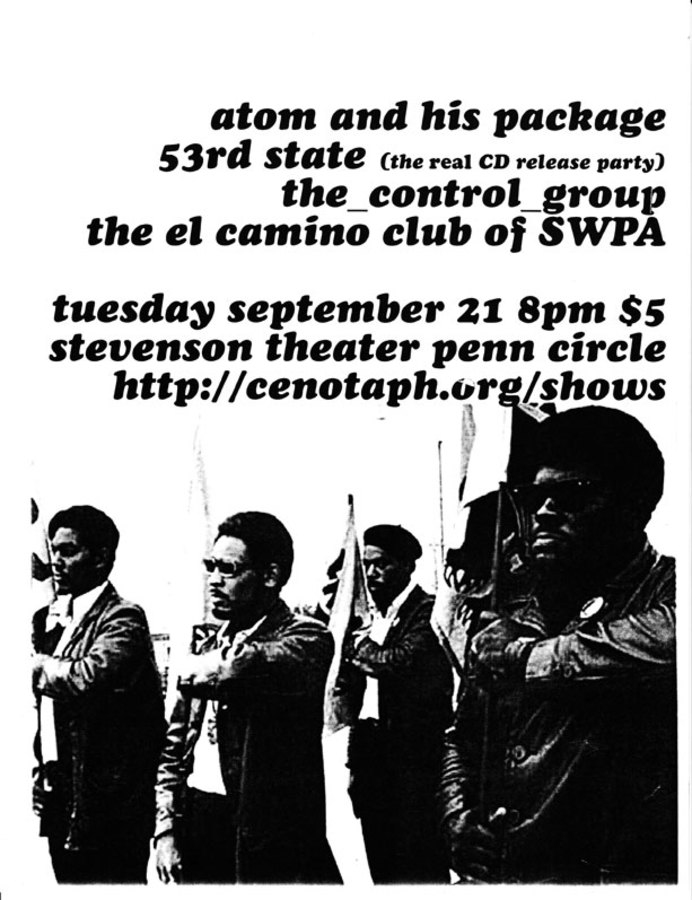 A lot of these Stevenson Theater posters have more than one version, sometimes with different information, suggesting we jumped the gun a bit on making them. I have no idea why we put black militants on this one; I think Doug made these as they are too well-done to be my own work.
I also financed the 53rd State CD which came out this night; not sure why it says the "real" CD...
Read more
30 June 2021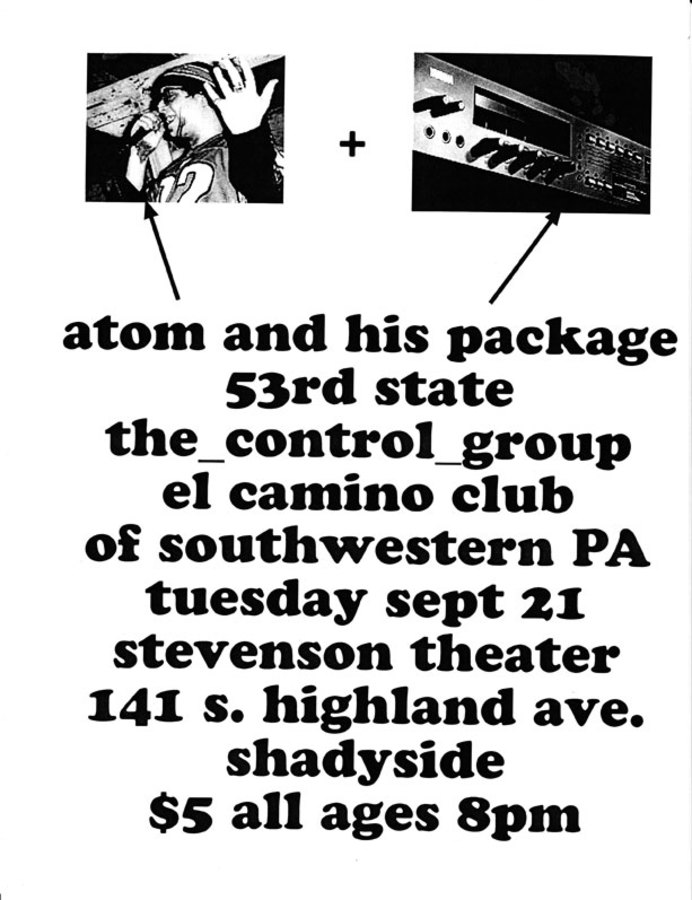 If one thing is complete about this scattered 'archive' of Pittsburgh indie music posters, it's the ones from shows I booked myself at the Stevenson Theater in Shadyside/East Liberty. Doug Mosurak and I booked a bunch of things together during our brief partnership of 1999 and because we made the posters ourselves, I had a lot left over so I'm pretty sure they are...
Read more