Showing items tagged with 'poster':
11 October 2015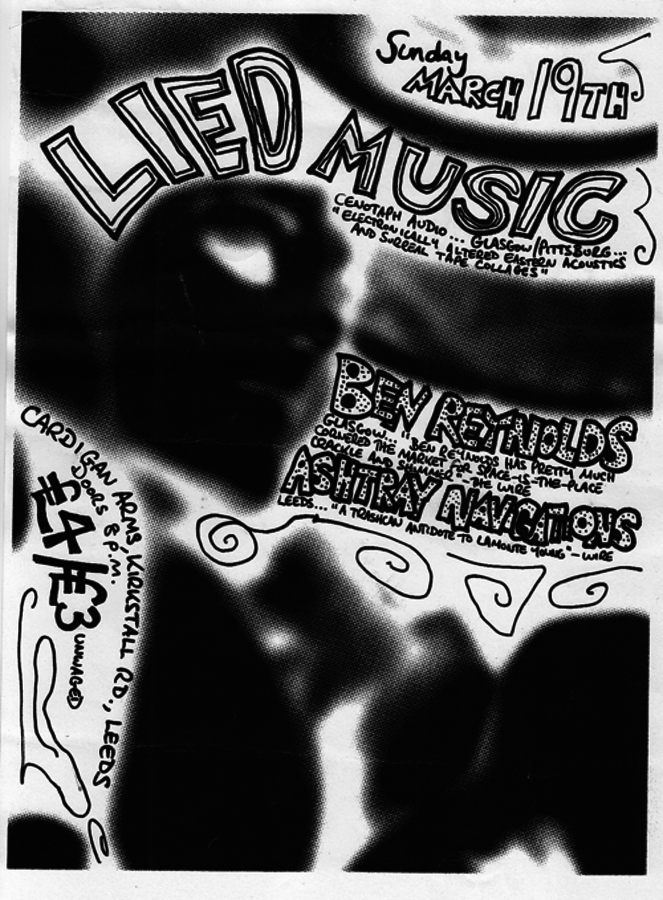 Here's the first of several posters from the 2006 Lied Music tour with Ben Reynolds (all shows documented on the promotional poster). I guess Phil Todd made this poster since he booked the show. Hardly anyone turned up and we didn't play particularly well from what I remember. Ashtray were rather blisteringly loud in a good way. I'll always have a soft spot...
Read more
11 October 2015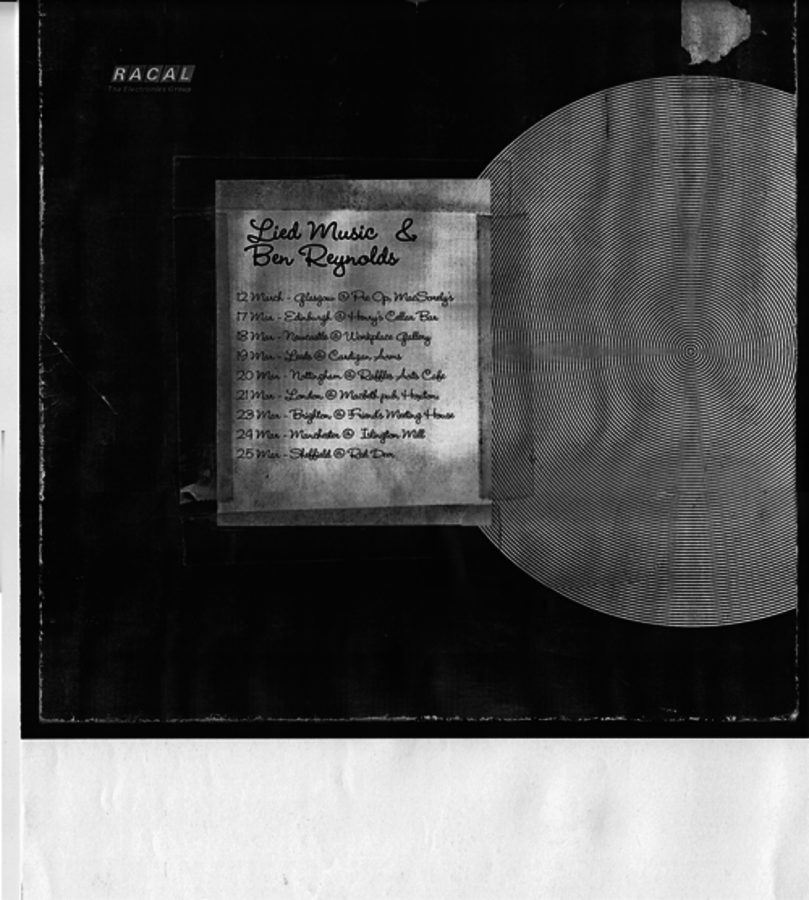 Luke made these posters which we mailed to all of the people promoting the different shows across the UK. I liked how he did this - it certainly fit in with the aesthetic of the old tape reels and low-budget yet distinctly 1960s/70s feel that we were going for. You can see this particularly in his artwork for the LP we never put out. Scanned 25 July 2010.
Read more