This section is to post sketches, recordings, writings or other odds and ends. It functions as both a sketchpad and a personal archive. I'm uploading old posters, handbills and other things I've collected here, for lack of any better place to put it.
posted about 13 years ago; from 12 March 2006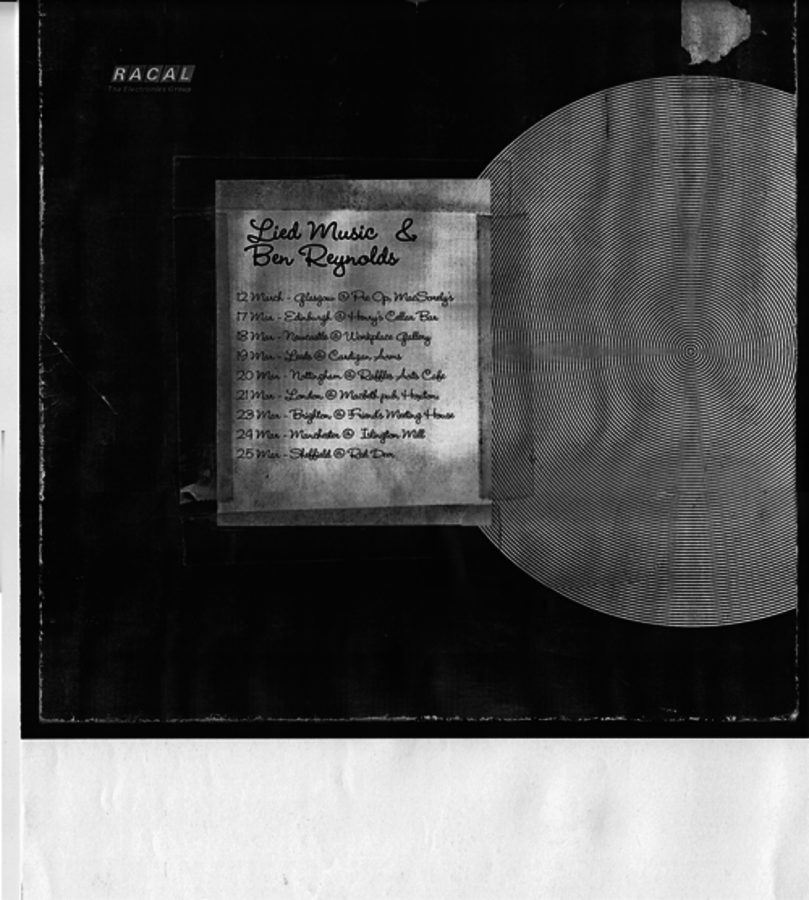 Luke made these posters which we mailed to all of the people promoting the different shows across the UK.  I liked how he did this - it certainly fit in with the aesthetic of the old tape reels and low-budget yet distinctly 1960s/70s feel that we were going for.  You can see this particularly in his artwork for the LP we never put out.  Scanned 25 July 2010.
Read more
posted about 13 years ago; from 27 December 2003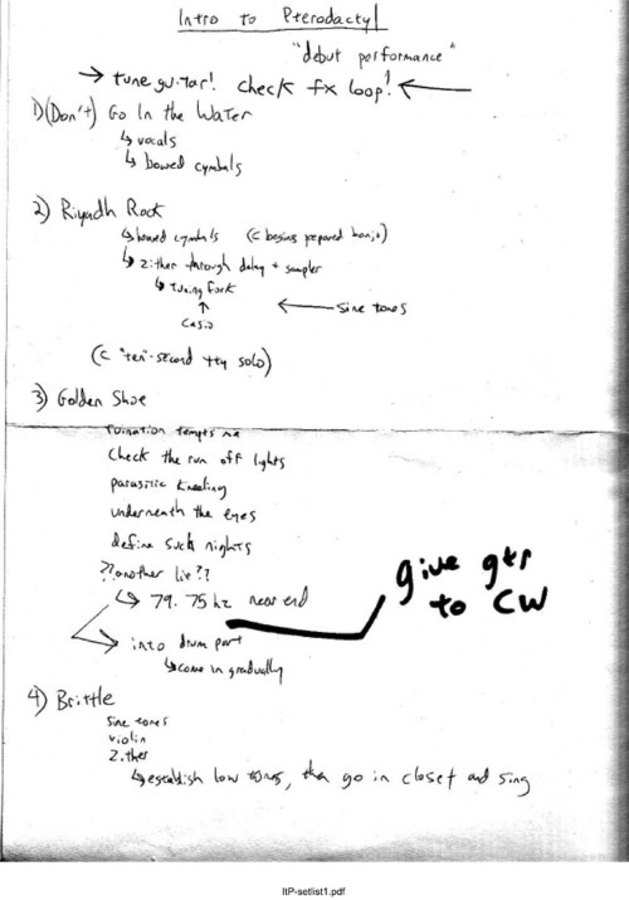 Intro to Pterodactyl (which was myself + Caleb Waldorf ALWAYS, and then usually with Rob Dingman and sometimes Pat Crawford) only actually performed once, on December 27, 2003, at the Horrible Room in Lexington, KY.  Here was our "setlist", which was really a more formal set of instructions + lyrics as we attempted to reconstruct some of the music we recorded on our still-unreleased album.  There was a video shot of this performance which I used to have, but don't anymore.  It was intended from the beginning that I would sing "Brittle" from inside the closet, as that was an attempt to mimic the processed vocals of the album.  Scanned 25 July, 2010, in anticipation of our first performance since this one (to occur 12 August 2010 in Helsinki).  (two pages)
Read more